Renovation in 2021 – Looking back to move forwards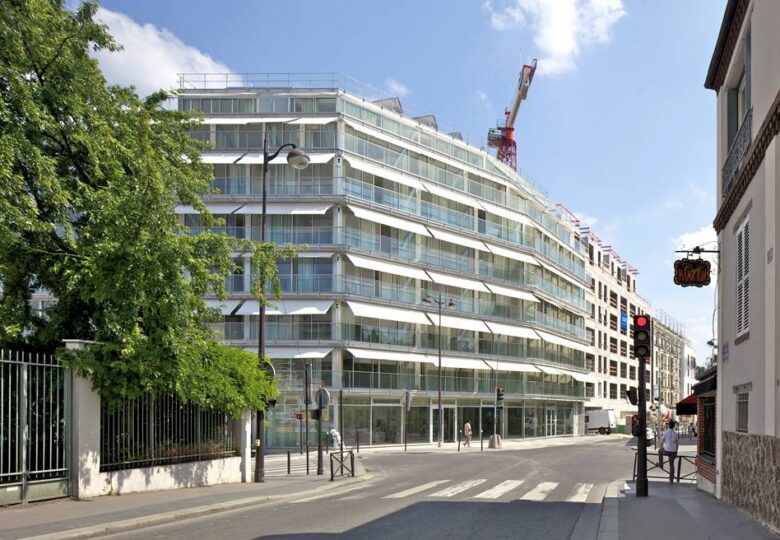 A renewed focus on renovation is changing our industry and the benefits are plain to see, from environmental and historical wins to cost efficiency
According to the UK Green Building Council, at least 80 per cent of the buildings that will exist in 2050 already exist today, yet we are still obsessed with cutting edge and contemporary. But the tide is changing. We were interested to see that this year's Pritzker Architecture Prize winners, Anne Lacaton and Jean-Philippe Vassal, had pipped their competitors to the post with their use of retrofitting in their refurbishment of social housing blocks in Bordeaux.
Using clever design and existing steelwork Lacaton and Vassal brought the most austere of buildings back to life to create both a socially and environmentally superior space. They modernised elevators and plumbing and generously expanded all units without the displacement of any residents and for one third of the cost of demolishing and building new. The Parisian pair are not alone in their ingenuity and desire to move away from the status quo of shiny new buildings and blanket demolition in favour of more sustainable projects – North East architects and builders are following suit.
Prioritising the planet
"I see renovation as having two main environmental benefits," explains James Longfield of our long-standing partners, Chester-le-Street based architects Dixon Dawson. "The first is the potential reduction of ongoing energy consumption in the use of the building through measures to make both the building fabric and M+E systems more efficient – this also has the knock-on effect of reducing running costs for occupants, which can act as an incentive too. The second is the significant reduction of energy use and embodied energy (the energy used to produce, transport and install materials) that would be expended in the demolition of an existing building and its replacement with a new building."
Cutting Costs
But it is not just the environment that benefits, there are often considerable cost savings too. "There are a few potential cost savings associated with renovation; perhaps most significantly costs saved in the process of demolition and the disposal of material, costs saved in on-going energy bills assuming the building was made more efficient through the process of renovation, and potentially costs saved in consultant fees as there may be less design work – however this is very project dependant and can work in reverse if more design consideration is needed to work within the constraints of the existing building rather than working on a new-build 'from scratch'".

Renovation considerations

But it is not all fun and games. A renovation is rarely an easy route, despite the benefits to the environment and character of the building and surrounding area. James explains further. "The cost and complexity of designing a renovation scheme can be higher than a new build as there may be many more considerations to work through to make the building practical and efficient for today's use. Unforeseen challenges can arise in the form of asbestos, sub-standard structure and foundations or countless other difficulties – particularly when you actually get on site and start 'opening the building up', and as we know the cost implications of variations ramp up the later in the process they are introduced so these on-site changes can quickly reduce any contingency money set aside".
Preserving the past
Historic buildings bring with them even more challenges. "Working with historic buildings – particularly those with heritage listing status – can be time consuming, but if you plan for the requisite steps it needn't incur delay", explains James. "It is likely that the process will take longer than a new-build scheme – particularly due to statutory requirements such as securing listed building consent at the planning stage – but as long as this is accounted for in the project programme, you can proceed with a fair degree of confidence. As we have found working on existing buildings with varying degrees of protected status the more you work on them the more you become aware of the issues that you need to address and ways to mitigate these at an early stage. Early consultation with conservation officers, undertaking extensive surveys and robust brief writing can all help to set out the hurdles in a clear fashion so that they don't catch you out down the line."  
"We have always been keen to leave as light an environmental footprint as possible and helping businesses to renovate and restore rather than resort to new-build sites is one of the ways we can do that," explains Matthew McCarrick.

THREE CONTRASTING RENOVATION CHALLENGES
Transforming interior space for Aspire Technology at Heworth Hall, Gateshead
In 2017, McCarrick Construction added this modern, glazed, steel frame extension to the Grade II listed building, which was originally built for the wealthy Russell Family in 1730. The project involved the house being sympathetically extended on the west side by McCarrick Construction to give Aspire the space to hire an extra 40 staff. Works also included internal alterations to the basement, ground and first floor levels to create a comfortable and cohesive office space. Architects Dixon Dawson who worked alongside the McCarrick team on the project were highly commended in the RTPI awards for the conversion of the property.
Heritage skills come into play at Marchbank School, Darlington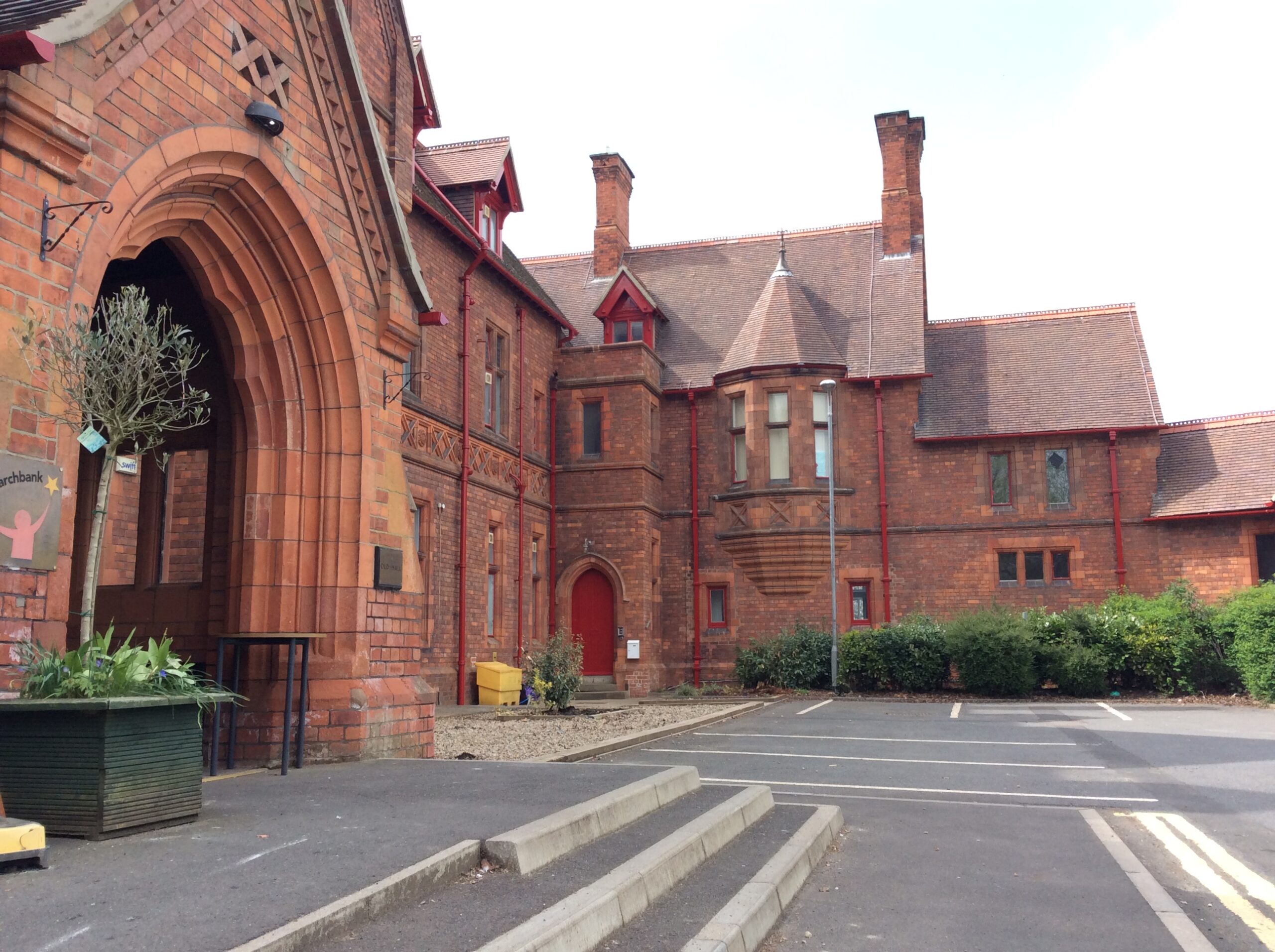 Our design-led heritage restoration project at Marchbank School in Darlington for AA Projects was one of the company's most challenging but satisfying renovations. The school was designed by renowned architect Alfred Waterhouse whose Victorian Gothic buildings include the National History Museum and Manchester Town Hall. Marchbank is a great example of what could be called his signature style – highly detailed, using terracotta bricks and tiles. His work on many British university buildings gave rise to the expression "red-brick university".
Matthew McCarrick explains: "It was a great honour to be trusted to refresh the facade of this historically important building. We rebuilt one of the original two-metre-high chimneys and used traditional masonry methods, incorporating heritage lime mortar and handmade terracotta ridge tiles, to repair several areas of the roof. We also repaired, and in the end recreated, a large, very detailed stained-glass window, using traditional glasswork skills and a great deal of time and attention to detail, but we were delighted with the result.
Following a significant period of neglect, and incorrect finishing to past repair works, the original balconies were also showing significant signs of damage so we recreated each one almost from scratch using bespoke bricks and tiles accurate to the original specifications, to ensure that the building was finished to a standard Mr Waterhouse himself would be proud of."
Renovating a live facility at Newcastle Blood Donor Centre
The Blood Centre in Newcastle was the perfect lesson in careful timing and project management, led by McCarrick Construction's James Brown. "Working on a live medical facility, cleanliness is, of course, of the upmost importance and access can be an issue," explains James who had to overcome the limitations of both the schedule and the practical aspects of ensuring that such an important service was never disrupted. He adds: "Our brief was to renovate the extensive donor suite and demolish external structures to create a new recuperation room and reception area." This project is a perfect example of how an existing space can be creatively transformed without disrupting the day-to-day functionality. Something that would have been impossible if the site had been demolished and started from scratch and another example of the benefits of renovating and extending rather than new-build.
Main photo: 129 Units, Ourcq-Juarès Student and Social Housing, photo courtesy of Philippe Ruault